In the minds of many drivers, pickup trucks and fuel efficiency are two things that don't mix. That's especially the case when you get behind the wheel of a full-size truck. With powertrain options built for high performance, many full-size models struggle to deliver a decent level of fuel economy. One of the best exceptions is the 2019 Ram 1500.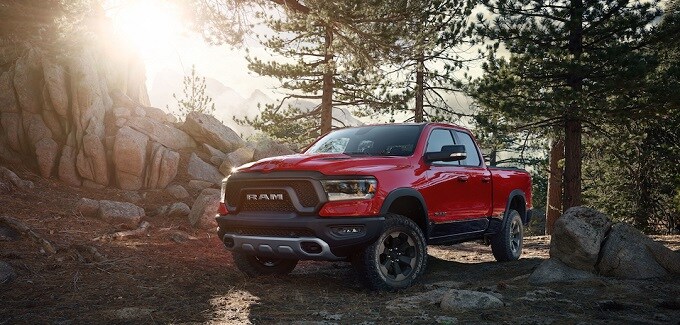 What does the Ram 1500 do that's different? It offers a range of eTorque engines. Just shy of being full hybrids, the Ram's eTorque powertrains pair gasoline engines with electric motors that replace the traditional alternator with an electric motor. This motor, in turn, handles a variety of different tasks, ranging from torque management to break regeneration, and more.
This new system not only helps the Ram 1500 to respond and run more smoothly, but also helps it use less fuel. A Ram 1500 equipped with the eTorque system can achieve up to 20 miles per gallon on city roads, with 25 miles per gallon highways. That's more than competitive for the full-size segment.
Vehicles experts from the Green Car Journal have been so impressed with the Ram 1500, in fact, that they recently awarded it the 2019 Green Truck of the Year award.
"The new Ram 1500 makes a bold statement with its overall design, functionality, lighter weight and notable efficiency for a full-size pickup," said Ron Cogan, the publisher of Green Car Journal. "Its use of electrification through eTorque mild hybrid technology in both the 3.6-liter V-6 and 5.7-liter HEMI® V-8 is compelling in today's pickup market."
The best part of the 2019 Ram 1500's eTorque options? They're only a small piece of what the Ram 1500 has to offer. If you'd like to learn more about this excellent pickup truck, get in touch with the expert sales team La Porte Chrysler Dodge Jeep Ram in La Porte, IN. We'd love to tell you more about everything this great truck has to offer.