Outfit Your Truck to Handle All Forms of Terrain Here at La Porte Chrysler's Performance Shop
You're searching for a tough vehicle that's stylish, powerful, and features all-terrain capabilities but you're not the type of individual to compromise. Not to worry, here at Magnuson Performance at La Porte Chrysler Dodge Jeep Ram we specialize in lifting trucks and Jeep SUVs in-house. Ensure your vehicle has the cred to match its sleek style and impressive engine. Equip it with an array of genuine Mopar accessories and parts and bring it in to our onsite service center to have it lifted with care and precision.
Services Available at Magnuson Performance
Why Lift Your Truck or Jeep SUV?
Raising the chassis of your vehicle will provide you with a new world of opportunities. Firstly, you'll be able to traverse nearly any terrain you choose. Put your vehicle in four low, ease it into first gear, and let off the clutch to scramble over boulders and logs with surprising ease. Or, if you're looking to please your passengers, send your truck or SUV through a deep mud pit or creek. With beefy suspensions and the proper off-roading tires, your vehicle will be able to take on all sorts of terrain found even in the most remote corners of Indiana.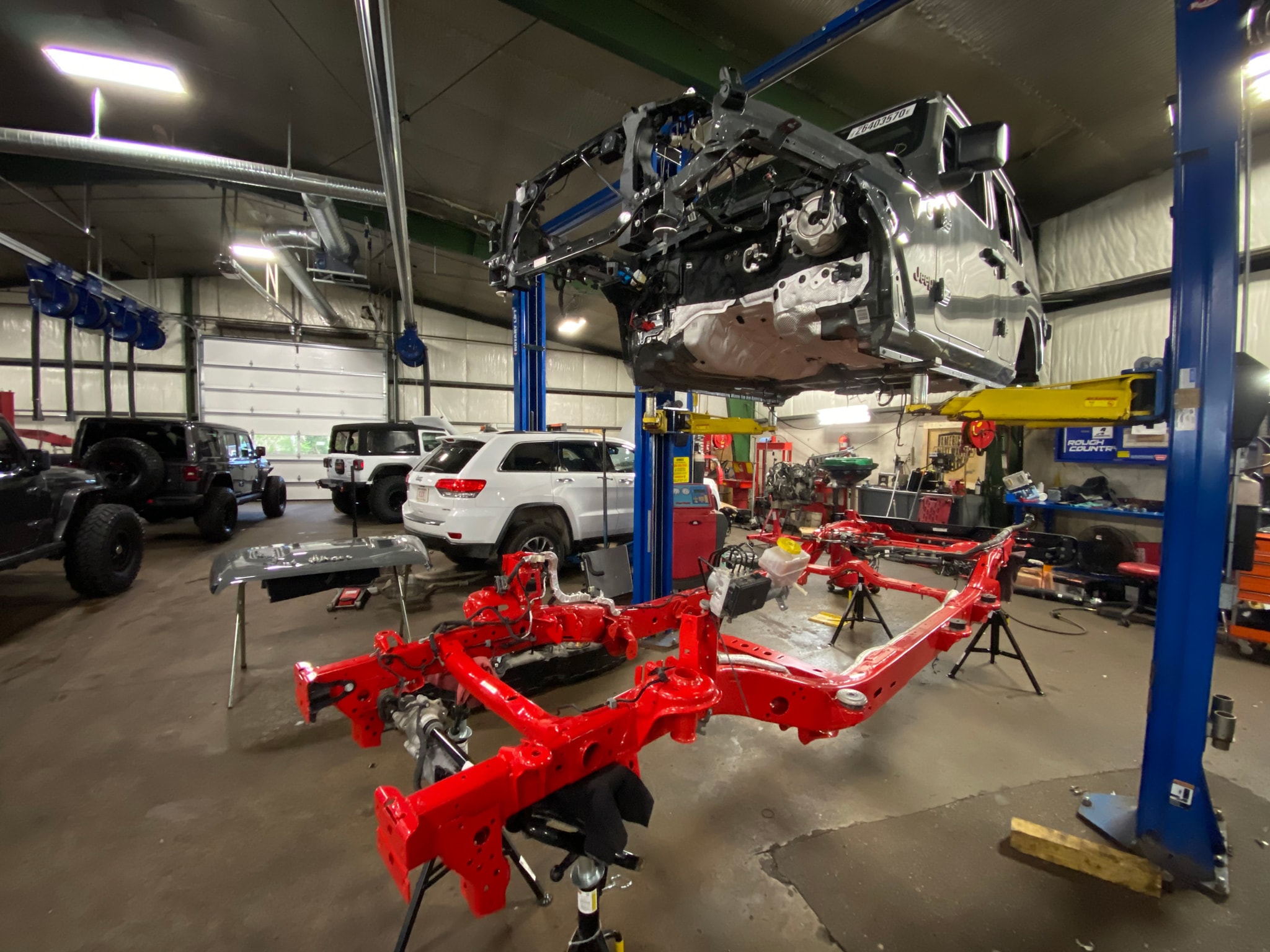 What's more, is your lifted truck won't just have wild capabilities, it'll look the part too. Head out and cover your truck or Jeep SUV with mud and pull up to a stop light; we're certain you'll be catching glances of drivers from the La Porte, IN area who were wishing they had a vehicle like yours!
Genuine OEM Mopar Parts to Equip Your Vehicle For Any Terrain
Off-road enthusiasts rarely overlook a chance to customize their vehicles. Every extra piece of equipment that offers you a slight edge of control over the wilderness is considered crucial to drivers near La Porte, IN and beyond. Optimize your ride through the dense woodland trails with a light bar and pick up a new set of durable off-road tires to ensure you'll never have to worry about a flat when you're in the thick of it. Invite some friends along for a ride with the assurance that no matter their driving skills or the capability of their vehicles you'll be able to haul them out of a tight spot in a pinch with a winch.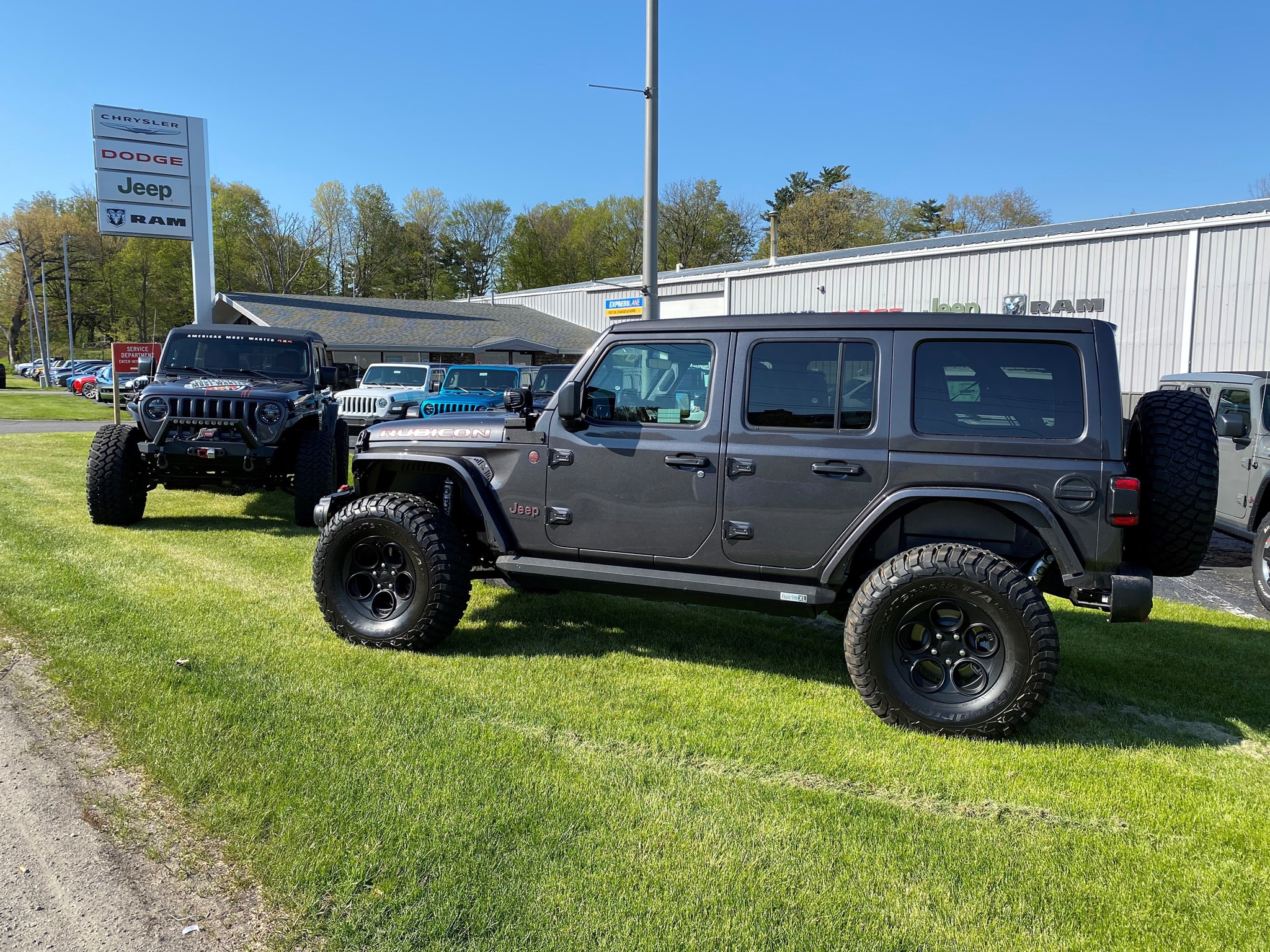 Want to test your Jeep Wrangler's adequacy in deep water conditions? Put the legendary model to the test and pick up a Jeep Wrangler Snorkel. Or, if you're hunting for a touch of security, pick up an available tube door kit to experience the thrill of open-air off-roading without feeling completely exposed to the elements.
Custom Graphics and Wraps
We can apply custom graphics and vehicle wraps to your vehicle. Our team can apply wraps or graphics on your commercial business vehicle, or your personal car, truck or SUV. Contact our team to learn about custom graphics options.
Ceramic Window Tinting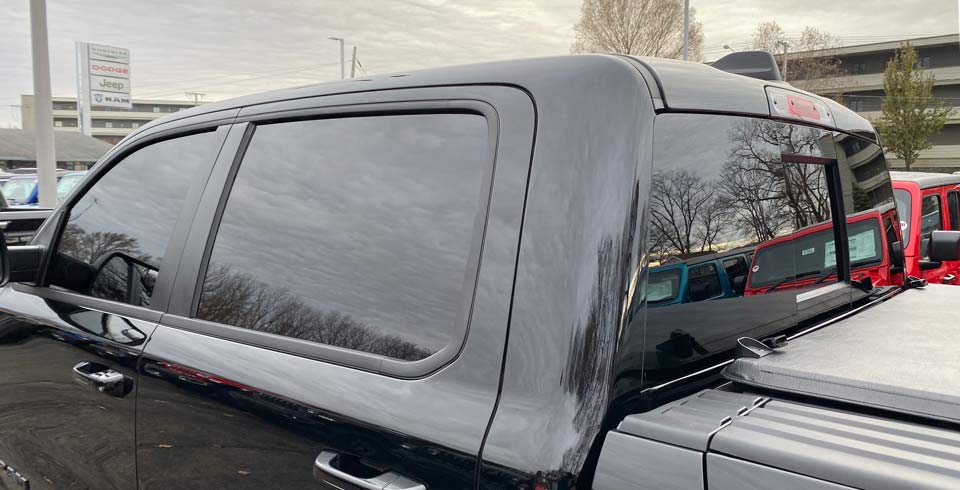 We offer professional window tint application for cars, trucks and SUVs in the La Porte area. We use high-quality ceramic tint that is designed to last. Our Ceramic Window Tint helps to keep your vehicle cool, provides additional privacy and helps to customize the look of your vehicle. Contact our team to learn more about our tint options.
Hellcat Engine Swaps
Magnuson Performance offers V8 HEMI engine swaps into Jeep Wrangler JL, Jeep Wrangler JK and Jeep Gladiator vehicles. Our Hellcat conversions are performed in-house by our Mopar-trained technicians and utilize genuine Mopar parts. Learn more about our current Hellcat-swapped inventory, or learn about the process of swapping your Jeep with a new Hellcat crate engine.
We're Your Off-Roading Experts
Trust in our services here at Magnuson Performance. We're off-roading fanatics just like you and have been lifting Ram 1500s, Ram Heavy Duty trucks, and Jeep Wranglers for residents in Indiana for some time. Bring your model to us and we'll be sure to have you back out on the roads in as little time as possible. In our professional experience, it's only good business to be upfront and honest with our shoppers. If your model isn't in top-notch condition, we'll suggest you get a quick tune-up before we get to work on lifting the vehicle. After all, we'd hate to have your truck or SUV breakdown while you're off-roading miles from the nearest paved road!
Attentive Truck and Jeep SUV Customization Services Here at Our Dealership
Stop by our dealership to chat with a friendly and knowledgeable sales professional about our in-house Jeep SUV and truck lifting services here at Magnuson Performance in La Porte, IN. While you're here, be sure to look over our extensive selection of new, used, and certified pre-owned models for sale. You might happen upon one that exceeds your expectations!