Mahindra Roxor For Sale in La Porte, IN
While we're a Jeep dealership that has many standout options including the likes of the Wrangler, we also have a specialized off-road vehicle that is for the true adventure enthusiast. It's a Mahindra Roxor, the off-road only 4x4 vehicle that's custom made and highly desirable, based off the old Jeep CJ and Willys. To view this one of a kind model, come by and check it out in our showroom!
The Mahindra Roxor is assembled in Michigan and is painted by hand, while many of the mechanical parts are identical to those used in the classic Jeep vehicles of the 1940s. It boasts a 2.5-liter inline-four engine with a tiny turbo to give it 62 horsepower and 144 pound-feet of torque, as the vehicle is meant to be a light and fun off roader that you can enjoy out on the trail in the mud or anywhere the path less traveled takes you. It has a 55 mile per hour top speed and a six-speed automatic transmission for smooth handling while keeping the satisfaction of being a light all-terrain vehicle.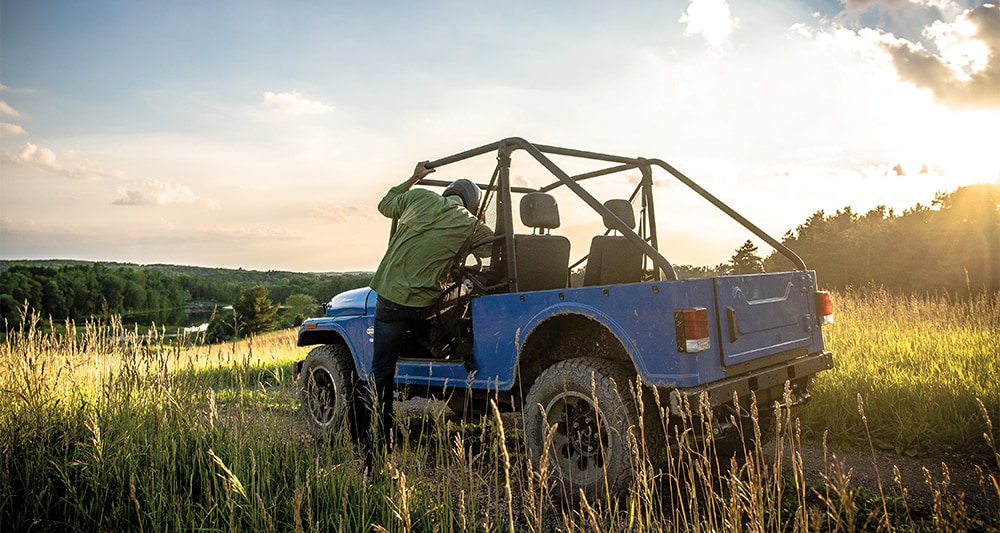 The vehicle seats two in more setups but can seat four and the inside has a minimalist approach, which again is because it wants the focus on you having fun off-road. There are many options you can choose from, but this compact and fun to drive off-road cruiser gives people a truly unique option that also is affordable as well as many models can start at under $25,000.
If you'd like to learn more about the Mahindra Roxor available here at La Porte Chrysler Dodge Jeep Ram, contact us and we'd be happy to provide you with all the details you need, answer any questions you might have and have you come in and view the vehicle today!