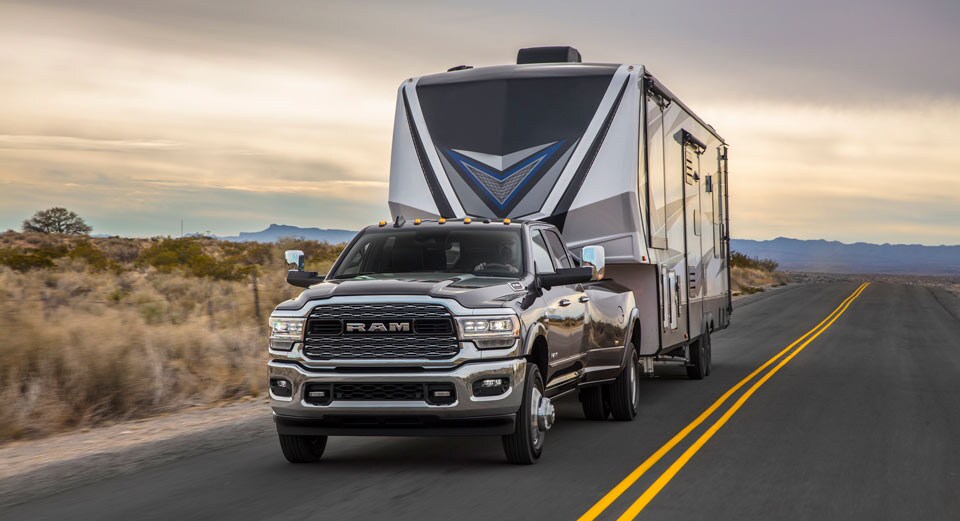 Here at LaPorte Chrysler Dodge Jeep Ram, when it comes to heavy duty trucks, you're covered. We have the Ram 2500 and Ram 3500 here in our lineup, giving those who need a truck that's going to get the job done in a big way the ideal solution.
Every Ram truck that you'll find here has lots of different options, which includes different trim levels and cabin and bed sizes to give you the right level of features and performance onboard. Of course under the hood is a HEMI® V8 engine with standout horsepower and plenty of torque, including near 900 pound-feet of torque when you choose our turbo diesel powered Ram 2500 and Ram 3500 options. Inside the cabin you're going to find comfortable interiors with standout technology and safety, while the truck bed provides plenty of space and you can use features like RamBox to help you organize and stow your supplies securely.
You're getting standout towing and payload with around 12,000 pounds of towing and over 4,000 pounds of payload when you choose the right setup. That's enough for work out on the farm, the job site, and all places in between, like the tailgate or trips out with a boat, camper, and more. We're here to talk about the Ram Heavy Duty lineup with you and would be happy to showcase these models so you get a better idea of their features. Contact us and we can get started soon!