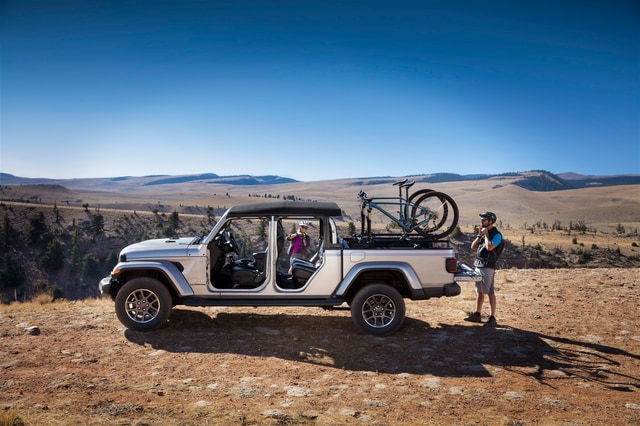 Are you bored with your ordinary on-road looks and performance on the off-road trails of La Porte? If you're searching for the bold and robust appearance in your truck or SUV, nothing compares to the ultimate upgrade of a truck lift kit, and our service center at our dealership offers a handful of custom truck lifts and pickup truck accessories on Pine Lake Road! See below our experts can help you transform your current or new pickup truck or SUV into a freak of a vehicle!
Expressive Truck Upgrades from a Reliable Team of Professionals
Whatever you're after in a new truck look, we have you covered. Our expert, custom truck technicians go above and beyond to supply our customers with all the latest truck lift kits, shocks, suspension components, wheels, tires, racks and carriers, and exhaust accessories from MOPAR and other popular truck products. We not only equip you with the body and suspension kits, and other custom truck parts you need to create a unique custom truck build, but our professionals conduct all the services and installations for you, so you don't have to sweat the dirty work!
Expect your custom SUV or truck to drive out of our service bay with a whole new feel and style to the way you conquer the roads and trails. Nothing is more fun than towering over the rest of traffic on the way to your favorite campground in La Porte or when on your way to hitting popular off-road trails in Indiana!
Bring your Truck or SUV into La Porte Chrysler's Lifted Truck and Jeep Shop Today!
Have our lifted truck professionals cater to your truck and SUV needs and learn more by visiting our custom truck page! We hope to see you in our truck garage soon and if you have any questions before your visit, call us at (219)326.6850.